Builder Bake Off- Feb GMM sponsored by Coastal Quality Services
Join us at the February GMM for the 5th annual Builder Bake-Off
Who is the Best Baker in the Building Industry? Find out on February 11th!
Last year, Francel Parker (Cooling Dynamics) took home the title. Will Francel be a reigning champion this year?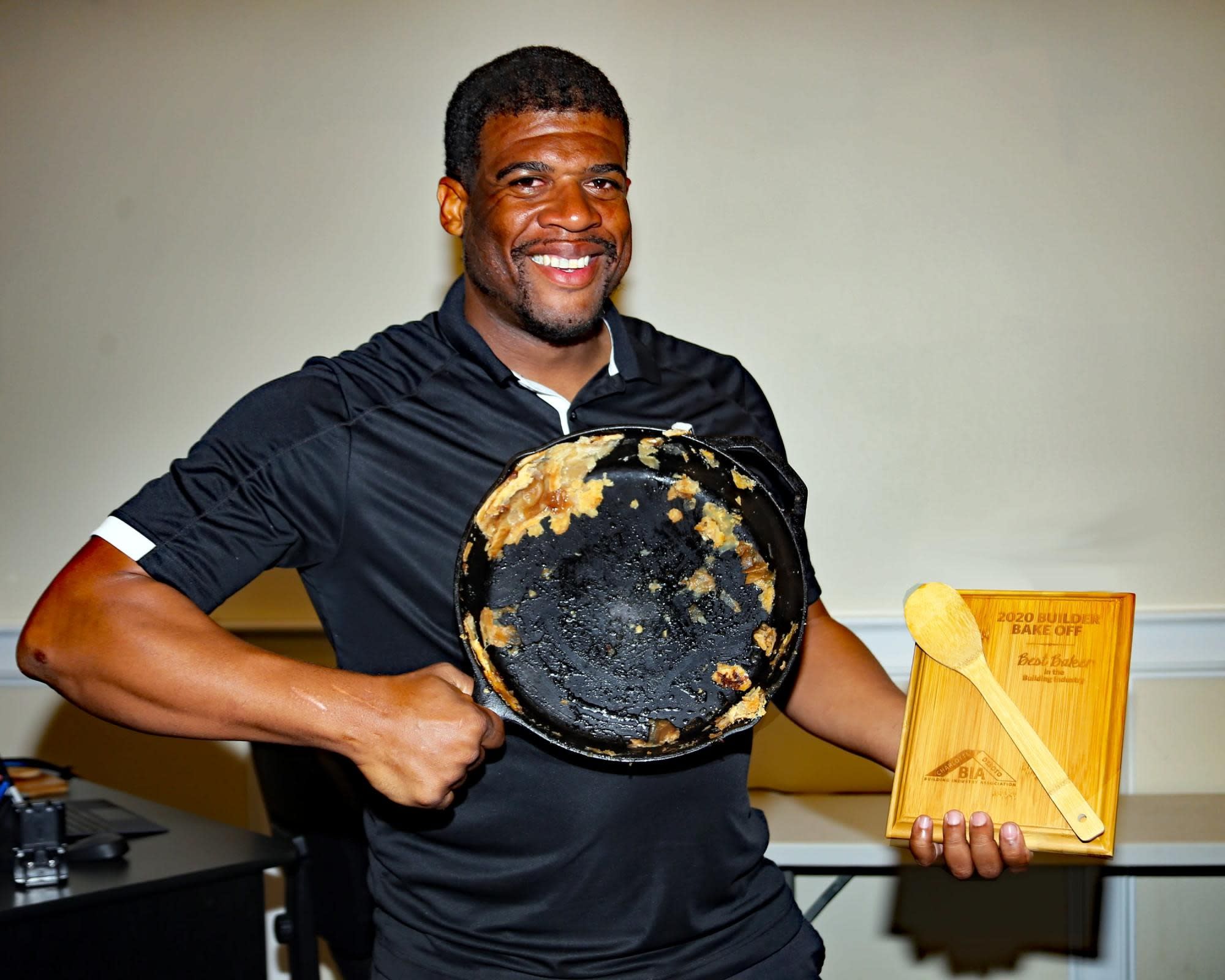 Members have the chance to enter your favorite baked goods for a chance to claim the title Best Baker in the Building Industry and win prizes. Contestants will have a free ticket to the GMM.
If you would like to enter, you must register by January 21st to enter and receive a free entry to the GMM Members- if you are not entering the bake-off, come hungry because you will be a judge!
Note- Members- register by January 28th and save! Price is only $20. After January 28th, price is $30 (includes dinner  and 1 drink ticket and 1 vote for your favorite baked goods!)
Now start searching for that perfect recipe that will take home the win!
Meeting date: February 1st, 2022
Time: 5pm-8pm
Location: PGPCNP Association of Realtors 3320 Loveland Blvd. Port Charlotte, FL
Guest Speaker: Dr. Joe Pepe, Director of the Department of Health.
Sponsor: Coastal Quality Services.
Bake Off
To compete: All items must be homemade. All members in attendance at the February meeting will be a judge, so please bring enough samples for all attending (and some friends. Each registered guest will have one vote).
Dinner will also be served.
Dinner includes 1 drink ticket for members, 2 drink tickets for Spike Members and 3 drink tickets for Spike Members who have recruited a new member in 2022.
Progressive Pot is $100
Make sure you sign in and register at: https://charlottedesotobia.growthzoneapp.com/ap/Events/Register/ZP1J11ZL?mode=Attendee